About Teekay
TEEKAY TUBES PVT.LTD. is a pioneer in the field of pipe fittings in the country. The company was founded & started in 1976 by its current Managing Director Mr. Kewal Aggarwal to manufacture fittings which were an import substitute item at that time. Additionally, Teekay has recently introduced Weld Overlay for Pipes and Piping Products.
TEEKAY FLOWFLEX PVT. LTD.
Two International renowned brand names, Moorside Ring joint gaskets and Metaflex Spiral wound gaskets, have helped James Walker Moorflex (founder member of the European Sealing Association) build over 100 years combined experience at the forefront of sealing technology. Totally committed to excellence in manufacturing, services, research and development, Moorflex was uniquely placed to deliver the best products and the most efficient customer services worldwide. A joint venture named Teekay Metaflex Pvt. Ltd. was founded in 1996 to manufacture Spiral wound gaskets, Ring joint and Metal jacketed gaskets and is currently called Teekay Flowflex Pvt. Ltd.(now 100% indigenously owned) after the shares were completely bought over by the Teekay group. Its products have been exported to more than 110 countries over the last few years. Teekay Flowflex is approved by Engineers India, Nuclear Power Corporation, Technical Development Committee , Uhde, Toyo & others for domestic sale.
Teekay today & beyond 2023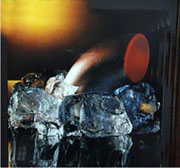 Those of us living in India today are fortunate to be experiencing a period of dynamic change. The globalization of the Indian market is having a profound effect on the business & industrial landscape of India and will do so for the years to come.
We are now beginning to see the shape of an India beyond 2023: of an open, expanding market with customers demanding high quality product.
Those of us in business are working hard to ensure that our enterprises are ready for the changes and competitive challenges beyond 2023 by being internationally competitive.
Today, Teekay employs over 85 people and has been a significant contributor in its own small way to the industrial growth of India in the sector that it serves for the last 37 years.